Main Content
Jump to: Register | Course Details | Overview | Instructor | Reviews | CE Credits | Policies | Contact Us | Related Courses | Join Email List
---
Register Now
Contact Carol Broccoli to Register
---
Course Details
Course Name: Recycling Health and Safety
Course Code: ER0108CB24
Date: January 17, 2024
Time: 12:30 pm – 3:45 pm (Check-in 12:00 pm)
Location: Rutgers Campus, New Brunswick, NJ 08901
Format: Classroom
Registration Fee: $95.00 per person
Multi Person Discount Fee: $85.50 (2 or more registrants)
Recycling Series Discount Fee: $76.00 (Must complete full series)
Paying with a check, money order, or purchase order?
Payments should be made out to: Rutgers, The State University of New Jersey
Checks and money orders should be mailed to: Office of Continuing Professional Education, Attn: Registration Dept., 102 Ryders Ln, New Brunswick, NJ 08901-8519
Purchase Orders can be mailed to the address above or electronically sent to registration@njaes.rutgers.edu.
---
Course Overview
This class is part of the NJ Recycling Certification Series.
Workers involved in the recycling field face a variety of health and safety issues on a daily basis. This half-day course was developed to present information on these hazards and to outline the "good practices" that everyone should participate in to make the workplace safe.
Featured Topics
Hazards Associated with Recycling
Regulatory Requirements
Worker Safety and Equipment (Field and Facility)
Equipment Maintenance Procedures/Recordkeeping
Emergency Planning/Plans (including Hazardous Wastes)
How to Make a Recycling Facility the Safest it Can Be, including Public Access and Drop-off Issues
Who Should Attend?
If you are completing the NJ Recycling Certification Program in order to become a Certified Recycling Professional, you must take this course. Current Certified Recycling Professionals and Certified Public Works Managers can also take this course to earn recertification credits.
---
Meet Your Instructor
Howard Spencer, Signature Safety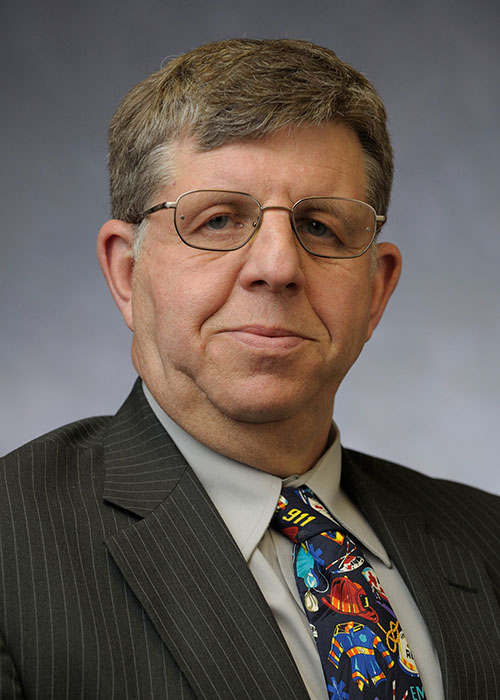 Howard W. Spencer is a Certified Safety Professional (CSP), Certified Hazard Control Manager (CHCM), and Certified Playground Safety Inspector (CPSI). He is a professional member of the American Society of Safety Professionals (ASSP), a member of the National Safety Management Society, and the past President of Veterans of Safety. He received a Master of Engineering degree from Texas A&M University. His Bachelor's degree in Industrial Engineering was conferred by Letourneau University in Longview, Texas.
With more than 40 years of experience in the safety field, he is currently employed as a safety consultant with Signature Safety. Prior to this position, Howard was employed by J.A. Montgomery Risk Control for 14 years as a Senior Risk Control consultant for 21 New Jersey municipalities and 29 utility authorities. Additional previous work experience includes serving as the Environmental Manager for The Minute Maid Company (previously Ocean Spray Cranberries) and positions at Mobil Oil Corporation as an Industrial Hygiene/Environmental Advisor, General Electric Corporate Research, Exxon Research and Engineering Company, Amerada Hess Oil Company, Wills Eye Hospital, INA, FMC Corporation, and Aetna Insurance.
---
Student Reviews
"I learned to look much more closely at the facilities at all our locations for hazards."
– Past Participant
"I learned the importance of proper training, signage, and public education, as well as relevant rules and regulations that must be followed."
– Past Participant
"Really drove home the hazards of recycling jobs and importance of safety precautions."
– Past Participant
---
Continuing Education Credits
The Recycling Health and Safety course is approved for 0.3 Rutgers CEUs, as well as the following credits from professional organizations.
New Jersey
NJ Certified Public Works Managers (CPWM): 1 Technical, 1 Management, 1 Government Contact Hours
NJ Certified Recycling Professionals (CRP): 3 Classroom Recertification Credits
---
Meals
No breakfast will be provided. Lunch will be available for pre-registered attendees only.
NOTE: If you have any dietary restrictions or food allergies, please alert us at least one (1) week in advance of the course start date so that we can make reasonable accommodations. We cannot guarantee accommodations for special requests made after that time.
---
Course Requirements and Policies
Campus Parking Policy
All visitors must register their vehicles ONLINE to park on campus. Please follow the guidelines below. Failure to comply with these policies may result in a citation.
A link to register your vehicle will be provided in your course confirmation email. Please be sure to complete this important step prior to traveling to campus.
When you park on campus, be sure that your license plate is unobstructed and visible from the driving aisle.
All Rutgers faculty/staff/students must use their regular Rutgers permit and park in the nearest lot assigned for their permit type.
Email Requirement
A unique email address is required for each registrant to register and access our courses.
If this is your first time registering with us, please provide your own unique email address when registering; do not provide an email address that you share with co-workers.
If you have previously taken classes with us and have used an email address that you share with your co-workers or supervisor, your account must be updated with a unique email address. To do this, please send an email to us at registration@njaes.rutgers.edu stating that your email address needs to be changed and include:

Your full name
The shared email address that needs to be changed
Your unique email address
A phone number where you can be reached if we have any questions
Cancellations and Substitutions
A $25 cancellation fee applies for this course. Substitutions are permitted. View our cancellation policy.
---
Program Questions? We're Here to Help!
If you have any questions about Recycling Health and Safety, please don't hesitate to reach out to us.
Assistant Director: Carol Broccoli
848-932-7207
carolbr@njaes.rutgers.edu
Administrative Assistant: Claudine Oleskin
848-932-7204
coleskin@njaes.rutgers.edu
For registration assistance, please contact our Registration Department at 848-932-9271, option 2 or email registration@njaes.rutgers.edu.
---