Main Content
Jump to: Overview | Instructor | Reviews | CE Credits | Contact Us | Related Courses | Join Email List
---
Register Now
Pay with Credit Card:
Pay with Check, PO, or Money Order:
---
Course Details
Course Name: Wetland Construction: Principles, Planning, and Design
Course Code: EH0604WA24
Date: December 4, 5, 7, and 8, 2023 (4 day course)
Time: 9:00 am – 3:30 pm EST (Log in at 8:30 am EST)
Location: Online
Format: Live, instructor-led
Registration Fee: $1,025 per person
Early Bird Discount Fee: $975 per person (expires November 13, 2023)

Registration closes: November 17, 2023 (You may register after this date but we can't guarantee the course textbook will be delivered to you in time if you do.)
Paying with a check, money order, or purchase order?
Payments should be made out to: Rutgers, The State University of New Jersey
Checks and money orders should be mailed to: Office of Continuing Professional Education, Attn: Registration Dept., 102 Ryders Ln, New Brunswick, NJ 08901-8519
Purchase Orders can be mailed to the address above or electronically sent to registration@njaes.rutgers.edu.
---
Course Overview
As state and federal wetland mitigation standards evolve away from an acre-for-acre approach to a focus on replacing wetland functions, your understanding of the wetland's "wet part" has never been more critical.
This online class serves as an introduction to the fundamentals of functional design and provides the means to rapidly assess the distribution of hydrology on your site and create usable hydrographs for presentation of your wetland design.
Building on the student's understanding of wetland functions, this course will also guide you through the many factors required to plan and design a functional wetland. Through online lessons, you will learn "real world" applications with an emphasis on two key components that drive success: DDT (depth, duration, and timing) of site hydrology and the landscape position.
Featured Topics
Hydrogeomorphology: The importance of landscape position and where water is coming from
Water Budget Calculation: Water inputs/outputs and TR-55 runoff curves
The Thornthwaite Method: One method for calculating evapotranspiration
Estimating Stream Flow and Producing Basic Hydrographs: Create usable hydrographs for presentation of your wetland design
Learn How to Develop a Successful Wetland Construction Plan
The course concentrates on the five basic steps in the process of developing a successful wetland construction plan.
1. Planning Your Project
Before developing a wetland construction plan, you must understand the purpose of the wetland and the ultimate goals of the project. Your overall wetland plan must account for location, size, physiognomy, basic hydrologic regime, and current/future land use. The proposed primary function(s) must be specific, measurable, and achievable. The wetland is built by constructing structural elements that support the primary function(s).
2. Selecting Your Construction Model
You must select appropriate models for construction. The hydrogeomorphic model analyzes suitable water supply and landscape position, while the wetland construction model covers basic methods of wetland construction suited to the nature of the water supply.
3. Preparing Your Water Budget and Hydrograph
Water inputs and outputs must be used to prepare water budgets and hydrographs. Successful hydrograph preparation is reliant on data collection and interpretation. Using the results of the modeling facilitates the preparation of the hydrograph.
4. Determining Proper Vegetation
Vegetation adaptation, selection, and planting are keys to any successful wetland construction plan. You must verify the adaptive modes of plants suitable for your hydrologic regime, and accurately match these plants with your project. You must locate plants which represent native species assemblages and select proper planting methods.
5. Manipulating Soil
Sub-grade soil percolation must be suitable for the hydrogeomorphic model you develop. Substrate soils must prove suitable to support selected vegetation selections both in texture and nutrient composition.
Learner Objectives
At the conclusion of the course, students will be able to display their proficiency in planning and designing a functional wetland, using the components of successful applications demonstrated during class presentations.
Why Take Our Wetland Construction Design Course?
This class will introduce you to the fundamentals of functional design and provide you with the means to rapidly assess the distribution of hydrology on your site and create usable hydrographs for presentation of your wetland design.
Rutgers instructors pioneered this functional hydrologic approach to wetland construction and have been teaching it since 1988. We are still one of only two schools in the nation that teach this approach.
Who Should Attend?
This class is intended for individuals seeking to learn how to develop successful wetland construction plans, as well as any environmental professional in the process of obtaining wetland permits. Past participants have included:
Architects
Biologists
Computer Assisted Design (CAD) Professionals
Design / Civil Engineers
Ecologists
Environmental Consultants
Field Biologists
Landscape Designers
Project Managers
Wetland Scientists
Required Textbook
A bound-copy of the required course text, Wetland Mitigation: Planning Hydrology, Vegetation and Soils for Constructed Wetlands by Gary J. Pierce, is included in your registration fee.
NOTE: Please register by November 17, 2023, to ensure that you receive your textbook by the first day of the class.
Do you work on wetland construction projects or want to learn more about this topic? Check out these two articles, which contain helpful tips and information to help make your next project a success.
---
Meet Your Instructor
Mallory N. Gilbert, CPSS; PWS, Emeritus; CPESC, Retired; LtCol USAF, Retired
Mal has been a private consultant since 1986 and has more than forty years of professional experience in plant sciences, natural resources management, and wetland and soil sciences. He holds a Bachelor of Science degree in Forestry and Forestry Facilities Design and a Master of Science degree in Agronomy/Soil Physics, both from the University of Connecticut. He co-developed and has been a principal Instructor for the Rutgers University "Freshwater Wetlands Construction" course since its inception in 1990. Although this innovative course predates the calendar year 2001 National Research Council (NRC) report Compensating for Wetland Losses Under the Clean Water Act by eleven years, the recommendations released in the 2001 NRC report actually mirror the key components of the original Rutgers 1990 course content. Redesigned in 2013, Rutgers Wetlands Construction courses have continued to emphasize use of local wetland reference sites; soils investigations; assessment of weather data; hydrology studies of the depth, duration, and timing of water as predictors of wetland morphology and function; and preparation/use of model hydrographs to plan and construct successful wetland projects.
Read More About Mal Gilbert
Mal has authored numerous environmental reports, publications, and regulations for a variety of state, federal, and private organizations. In addition, he has worked as a contributing scientist contractor for the former U.S. Army Corps of Engineers Waterways Experiment Station (WES) in Vicksburg, Mississippi and the U.S. Department of Interior Fish and Wildlife Service. Mal has edited and published The Land Judging Guide for Vermont (third and fourth editions), has authored portions of the U.S. Army Corps of Engineers, Environmental Laboratory Engineer Research and Development Center, Wetlands Research Program: Wetlands Engineering Handbook (ERDC/EL TR-WRP-RE-2), is a contributing author and editor of Wetland Mitigation: Planning Hydrology, Vegetation and Soils for Constructed Wetlands by Gary J. Pierce, and has also served on the peer review panel for the "Regional Supplement to the Corps of Engineers Wetlands Delineation Manual: Northcentral and Northeast Regions."
Mal completed his tenure as an appointed Board Member of the Society of Wetland Scientists (SWS), International in 2017, having served three-years as the SWS Awards Committee Chair. He has also served as an Executive Board Member of the Society of Wetland Scientists Professional Certification Program (SWSPCP), as SWSPCP President Elect (2007-2008), President (2008-2009), Immediate Past President (2009-2010), and as Ethics Committee Chair for the SWSPCP (2011-2016). He continues to serve the SWSPCP as a Member of the Professional Certification Renewal Committee. In 2019, Mal was honored with the SWSPCP's R. Harold Jones Lifetime Achievement Award in recognition of his achievements as a professional wetland scientist.
---
Student Reviews
"The level of detail was great. The instructor provided adequate background information and took the time to answer questions even though there was a ton of information to cover. The hydrograph models and case studies were the backbone of this course which are extremely useful for the construction of wetlands."
– Past Participant
"I found getting experience with hydrographs and learning how to calculate water budgets (previously thought to me as being akin to reading tea leaves) was easily the most useful aspect of this program. I feel like someone has handed me a shiny new hammer, when previously I was trying to install nails with my palm."
– Past Participant
"Mal is a great instructor with a limitless amount of knowledge and experience. I will be recommending this course to my colleagues."
– Past Participant
---
Continuing Education Credits
The Wetland Construction: Principles, Planning, and Design course is approved for 2.4 Rutgers CEUs (24 contact hours), as well as the following credits from professional organizations.
New Jersey
NJ Certified Public Works Managers (CPWM): 15 Technical, 3 Management, 3 Government Contact Hours
NJ Drinking Water and Wastewater Operators: 22.5 TCHs (Approval #01-091901-30)
NJ Health Officers and Registered Environmental Health Specialists (HO/REHS): Rutgers University, NJAES, Office of Continuing Professional Education has been approved by the New Jersey Department of Health as a provider of NJ Public Health Continuing Education Contact Hours (CEs). Participants who complete this education program will be awarded 20 NJ Public Health Continuing Education Contact Hours (CEs).
NJ Professional Engineers: 18 Continuing Professional Competency (CPC) credits
New York
NY Landscape Architects: 17.75 hr CL; 3.5 hr EA
NY Professional Engineers/Land Surveyors: 22 PDHs
National
Society for Ecological Restoration (SER) Certified Ecological Restoration Practitioner (CERP) Program: 10 CECs
Society of Wetland Scientists Professional Certification Program (SWSPCP): 0.8 equivalent semester hours
---
Course Requirements and Policies
Technology Requirements
This online class will be delivered via Canvas and Webex Training.
After you register, you will receive an email from "Rutgers University Canvas" prompting you to click a link to finish setting up your Canvas account. If you do not see this message in your inbox, please check your junk/spam folder.
Registrants will receive more information as we move close to the course date and on December 1, an email with a link to access the course in Canvas will be sent along with instructions on how to proceed with the class and assignments.
Equipment you will need to access this training:
Laptop or desktop computer is required for this class.
Speakers and microphone are not necessary as a call-in option is available.
Email Requirement
A unique email address is required for each registrant to register and access our courses.
If this is your first time registering with us, please provide your own unique email address when registering; do not provide an email address that you share with co-workers.
If you have previously taken classes with us and have used an email address that you share with your co-workers or supervisor, your account must be updated with a unique email address. To do this, please send an email to us at registration@njaes.rutgers.edu stating that your email address needs to be changed and include:

Your full name
The shared email address that needs to be changed
Your unique email address
A phone number where you can be reached if we have any questions
Photo ID Requirement
Each registrant will be asked provide a photo of him/herself holding their government-issued photo ID. This is required by credit boards so that you may receive credits for participating in this online course.
You will receive a reminder email prior to the start of the class with further instructions. Wait to receive these instructions before you attempt to upload your ID.
The photo must be clear enough that we can read your name and verify that the person pictured on the ID is in fact the person holding it.
After an OCPE staff member reviews the picture and verifies your identity, you will have access to participate in the course when it begins.
Cancellations and Substitutions
A $100 cancellation fee applies for this course. Substitutions are permitted. View our cancellation policy.
---
Program Questions? We're Here to Help!
If you have any questions about Wetland Construction: Principles, Planning, and Design, please don't hesitate to reach out to us.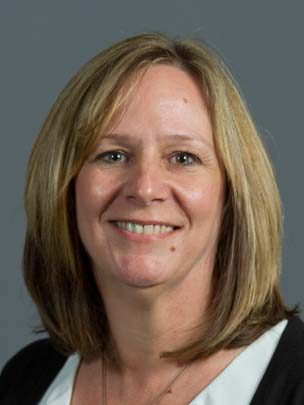 Program Coordinator: Suzanne Hills
848-932-7234
suzanne.hills@rutgers.edu
Administrative Assistant: Amy Smith
848-932-7764
amy.smith70@rutgers.edu
For registration assistance, please contact our Registration Department at 848-932-9271, option 2 or email registration@njaes.rutgers.edu.
---