Main Content
Written by Corin Huff
Turning a Summer Job into a Successful Career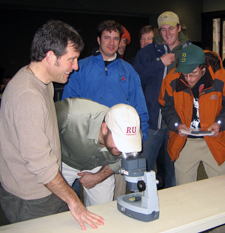 What started out as a fun summer job on the golf course turned into an exciting and successful career for Paul Sutter, a 1997 graduate of the Three-Week Golf Turf Management program at Rutgers.
During high school and college, Paul and his friends worked as laborers on a local golf course. With plans of going on to law school someday, Sutter was simply enjoying the world of golf and the great outdoors. He learned the job quickly and rose through the ranks, first as foreman and then as second assistant. But it wasn't until his superintendent recommended that he attend the three-week program at the Rutgers Professional Golf Turf Management School that Paul realized the full potential for a career in golf turf management.
"During the three-week program, I started to learn the science behind why I was doing what I was doing on the golf course," Sutter said. "It gave me a huge base of knowledge that I hadn't had before."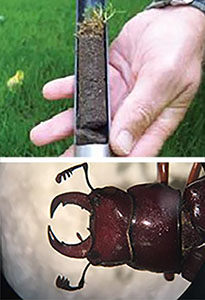 The three-week class gives students experience and knowledge in the science behind the cultural practices used on golf courses, as well as the opportunity to learn the management and communication skills that sets workers apart from leaders. Students learn from a dozen Rutgers researchers, Rutgers professors, golf course superintendents, and other highly trained professionals in the fields of irrigation, landscape science, and soil fertility, some of whom are among the top professionals in their fields. As one 2010 student put it, "The presenters are stars in their own rights."
The Value of Rutgers on a Resume
Armed with the knowledge of what he calls "real life on the golf course," Sutter landed a position as assistant superintendent at Bay Shore Municipal Golf Course in Miami, Florida. He continued on to two more successful assistant superintendent jobs at American Golf, the management company for the New York Parks Department, and Leewood Golf Club in East Chester, New York. Gleaning even more knowledge from these experiences and a very influential mentor, Sutter landed his first superintendent position at Emerson Golf Club in Emerson, NJ in 2003.
Now Superintendent of Oronoque Country Club in Stratford, Connecticut, Sutter can look back on his career so far and recognize the value of "having the Rutgers name" on his resume. "Rutgers is definitely recognized as one of the top golf turf management schools in the Northeast," he said. "I have run into so many graduates who now have successful careers in my field."
In fact, the benefits of the three-week program are still playing a role in Sutter's career progression, many years later. Already a Class A member of the Golf Course Superintendents Association of America (GCSAA), Sutter is taking the next step to earn the professional designation of Certified Golf Course Superintendent (CGCS), the most widely recognized certification in the industry. Only 25 percent of Class A members hold the title. Superintendents must meet stringent requirements, including professional experience and continuing education. Sutter's classroom hours at Rutgers have put him well on his way to completing the certification process.
Invaluable Training from Instructors who Care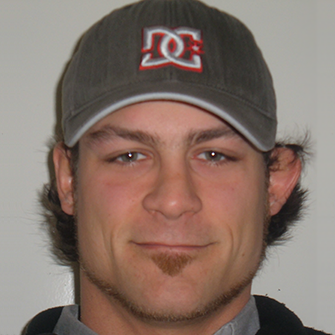 Paul Sutter is not the only student whose life and career was forever changed by the Three-Week Turf Course. Others have given the class similar praise and thanks:
"The instructors here at Rutgers truly care about helping each student fulfill their dreams in the golf industry. I have been able to go further than I had ever dreamed. They have all been as dedicated to helping me get there as I have," said Jesse Shannon, Superintendent of Manhattan Woods Golf Club in West Nyack, New York.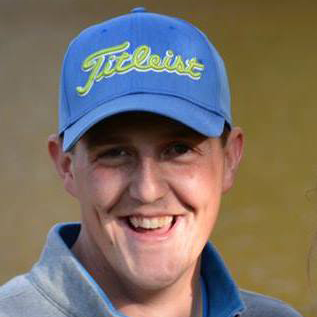 "I cannot think of one thing [from the course] that would not help me in my job," echoed Mark Jones, a 2009 attendee who is currently the Assistant Superintendent at Baltimore Country Club. "Everything just ties into itself."
Paul Sutter is so convinced of the advantages of the Three-Week Turf Course, he is creating an Assistant Development program that will enable him to send his employees to Rutgers for the same invaluable training he received.
There's no doubt that if they are as dedicated and ambitious, Sutter can expect to see these employees do well in the three-week class and earn their place among top-ranked professionals in the field.
Learn more about the Rutgers Three-Week Turf Course!